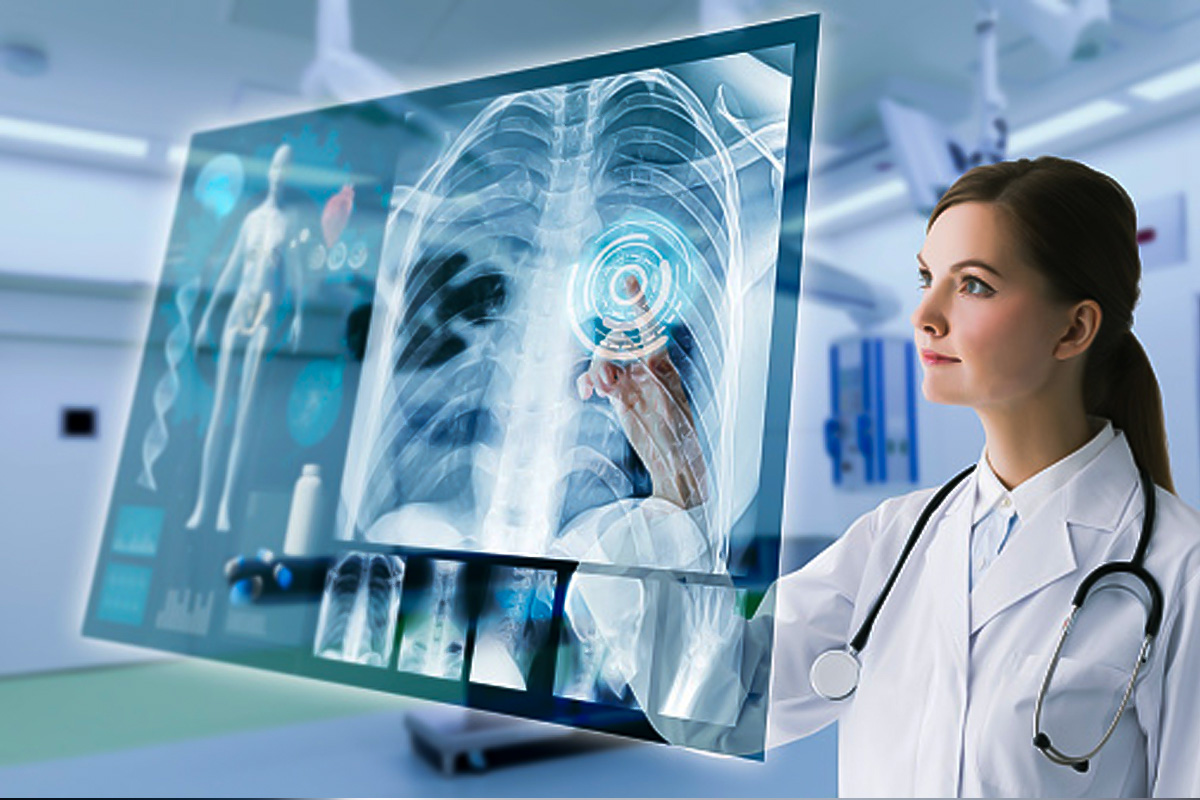 Radiology
Radiology is the medical discipline that uses medical imaging to diagnose and treat diseases within the bodies of humans and animals.
A variety of imaging techniques such as X-ray radiography, ultrasound, computed tomography (CT), nuclear medicine including positron emission tomography (PET), fluoroscopy, and magnetic resonance imaging (MRI) are used to diagnose or treat diseases. Interventional radiology is the performance of usually minimally invasive medical procedures with the guidance of imaging technologies such as those mentioned above. Various types of diagnostic imaging modalities are
Projection (plain) radiography
Fluoroscopy
Computed tomography
Ultrasound
Magnetic resonance imaging
Nuclear medicine
Interventional radiology
Interventional radiology (IR)) is a subspecialty of radiology where minimally invasive procedures are performed using image guidance. Some of these procedures are done for purely diagnostic purposes (e.g., angiogram), while others are done for treatment purposes (e.g., angioplasty).
At Athaayu, We offer exceptional diagnostic and interventional radiology services to our patients. We have several advanced equipment's and dedicated staff working for the diagnostic and therapeutic services. Also available is a wide array of diagnostic imaging tests utilizing the most advanced imaging equipment available ranging from conventional X-ray to 64-slice CT and 1.2 Tesla MRI.
Radiologist
Radiologists are medical doctors that specialize in diagnosing and treating injuries and diseases using medical imaging (radiology) procedures (exams/tests) such as X-rays, computed tomography (CT), magnetic resonance imaging (MRI), nuclear medicine, positron emission tomography (PET) and ultrasound.
Spine Surgery