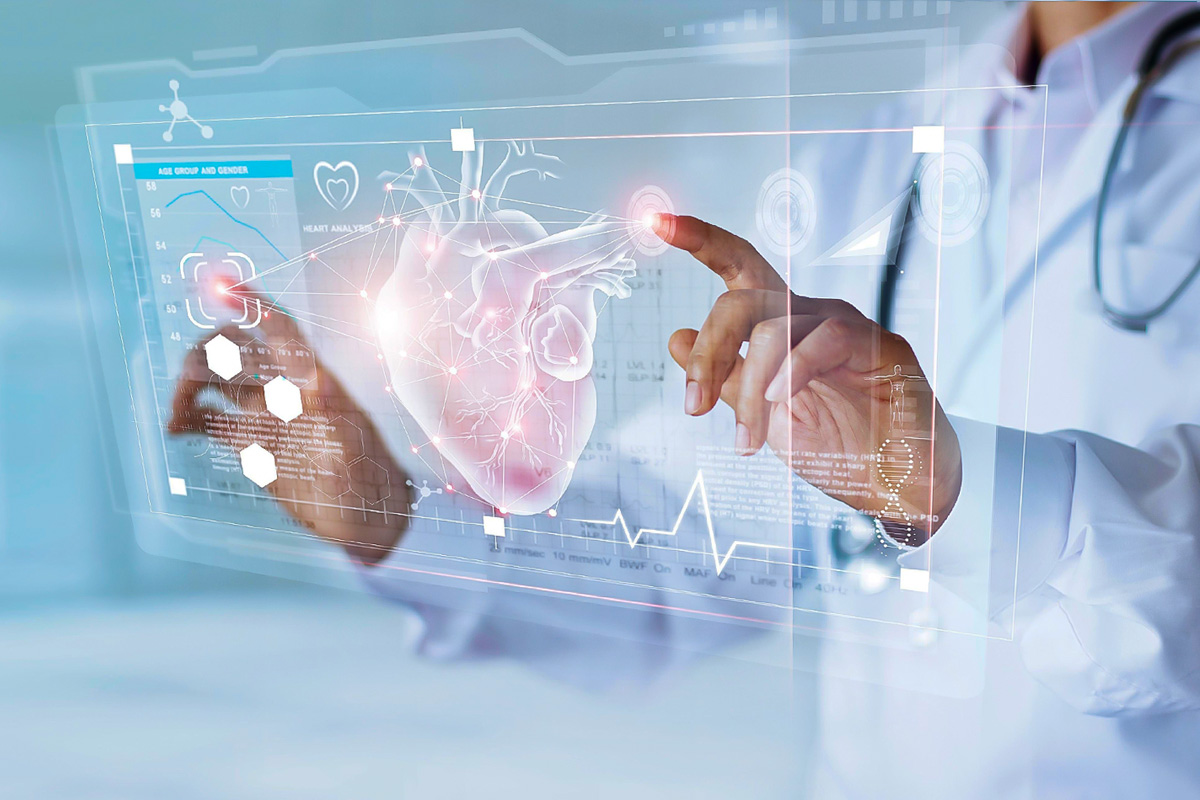 Medical oncology
Oncology is a part of medicine, which deals with the prevention techniques, diagnosis and the treatment of cancer. A medical professional who practices oncology is an oncologist. Medical Oncology (MO) communicates the results of clinical and experimental research in oncology and hematology, particularly with experimental therapeutics with the field of immunotherapy and chemotherapy. It also involves clinical research, experiments and therapies in hematology and oncology.
An oncologist manages and treats a cancer patient. They diagnose the type of cancer and then assign a stage of cancer depending on the severity. The treatment options are always discussed & well explained to the patient and family. If required, the patient is then referred to an expert oncologist who specializes in that particular areas of cancer & its treatment. Majority of the times, the treatments involve oncologists from different areas of expertise viz. Surgery, Radiation and Chemotherapy that works together to treat and manage patient's condition. We the team of specialists at Athaayu,  offer oncology services and treatments through the team of experts along with multi-disciplinary teams – when required – to offer best possible treatment and cancer care service to each patient.
Why Athaayu?
We combine our experience of Oncologists with best services and facilitate wide range of Operative and Non Operative Cancer care and treatments. Our qualified team of Oncologists deal with various areas viz. from preventive measures, diagnosis till the treatment of cancers
The field of oncology comprises three major areas of expertise
Medical oncologist that treats cancer using chemotherapy or other medications, viz. targeted therapy or
Surgical oncologist who removes the tumor and tissues nearby affected area during surgery. They also perform certain types of biopsies, which helps diagnosis of
Radiation oncologist treats the cancer using radiation therapy. Other types of oncologists include:
Gynecologic oncologist – they treat gynecologic cancers – ovarian, uterine and cervical
Pediatric oncologist – these oncologists treat cancer in children – brain tumors, osteosarcoma, leukemia & Ewing's
Hematologist-oncologist – they diagnose and treat blood cancers, such as leukemia, lymphoma, and
What does an Oncologist do?
An oncologist is the one who specializes in the diagnosis and treatment of people with cancer. They evaluate and design a treatment plan which is based on detailed pathology tests and reports. In a typical treatment plan one can get it customized by examining the parameters such as type of cancer, stage of the cancer, and different body parts involved. Since the most cancers are treated in a combination of therapies, one can see several oncologists (pertaining to area) are involved during the course of the patient's treatment.
Heamato Oncology
Hemato-oncology is the prevention, diagnosis and treatment of blood diseases (hematology) and cancers (oncology) and research of different types of cancer. Hematology-oncology includes diseases with iron deficiency anemia, sickle cell disease, hemophilia, leukemias, thalassemias and lymphomas, also the cancers of other organs. An expert doctor who deals and treats these disorders is called Haemato Oncologist.
Why Athyaau?
At Athaayu, we prefer Integrative/multidisciplinary approach to treat all Lymphatic and Haemato- Oncology disorders. Our team of Haemato Oncologist diagnose and treats the following:
Hodgkin & Non-Hodgkin lymphoma
Multiple myeloma
Leukemia
Iron deficiency anemia
Thalassemia
Hemophilia
Sickle cell disease
Polycythemia vera
Clotting disorders
Our team of specialists at Athaayu, offer oncology services and treatments through the team of experts along with multi-disciplinary teams – when required – to offer best possible treatment and cancer care service to each patient.
What is a hematologist-oncologist?
A hematologist-oncologist is a physician who specializes in diagnosis, treatment and prevention of blood diseases and cancers viz. hemophilia, iron-deficiency anemia, sickle-cell disease, lymphoma and leukemia. These physicians' are trained in hematology — the study of blood — and oncology — the study of cancer, hence termed as hem-onc. They don't usually treat cancers such as prostate cancer, which needs operatives, however, specialize in treating blood cancers, viz. Hodgkins and non-Hodgkins lymphomas, leukemias and multiple myelomas. Additionally, a hematologist-oncologist may also be specialized in management of solid tumors.
Surgical – Oncology
Surgical oncology is a branch of medicine, where surgery is required/ involved to treat cancer. The main goal of surgical oncology is to identify the harmful tumors in the human body and remove them. Doctors who practice surgical oncology are called as Surgical Oncologist and they can also examine the type of cancer and the spread of cancerous growth in human body.
Surgical Oncologists at Athaayu
Surgical oncologists are the surgeons with specialty in performing procedures/ surgeries for – diagnosing (diagnosis), staging (evaluate the stage of cancer), or removing cancerous growths form patient's body. At Athaayu, The most common procedures performed by surgical oncologists are biopsies and surgery to remove cancerous growth over the organs. In certain cases, surgical oncologists might also have perform preventive surgeries and in few cases, surgery can be the only treatment patient needs.
The most common cases seen are where surgery is required and some additional treatments such as chemotherapy or radiation are also required for the removal of the cancerous growth from the body.
What Does a Surgical Oncologist Do?
They diagnose cancers, surgical oncologists may perform biopsies too. Biopsy procedures include:
Needle biopsies – fine needle aspiration or core biopsies
Excisional – removing an entire suspicious area – a mole or a tumor
Incisional – removing a portion of a suspicious area
Laparotomy – abdominal surgery
Endoscopic or laparoscopic – surgery with the use of a scope
Skin biopsy
Following a biopsy, the surgical oncologist sends a tissue sample to a pathologist, who checks for cancer cells availability. If the cancerous cells are available, a surgical oncologist will remove the cancerous growth or tumor. Surgery could be an effective way to remove cancerous cell growth associated with, breast, skin, liver, colon, pancreatic or other types of cancers. While treating the cancer, surgical oncologists remove all or a part of cancerous tumors, can also remove surrounding healthy tissue or nearby lymph nodes too. Surgical procedures would vary based on the purpose, portions of the body and size of the tissue affected. Our Surgical oncologists perform open surgeries or use minimally invasive procedures as:
Laser surgery
Cryosurgery (freezing of skin and cells)
Laparoscopy
Endoscopy
Hyperthermia (heating of tissue)
Microscopically controlled surgery
Uro – Oncology
Uro – Oncology is a branch of medicine science, which comprise the research and treatment of cancers associated with urinary system of men & women and those affecting the male sexual organs too. Most often, these include kidneys and bladder cancers, also the prostate and testes. Cancers in women or cancers associated with female reproductive system are evaluated and treated by female gynecologic oncologists.
Some symptoms of these cancers are – Blood passed through urine, painful / burning sensation during urination and need to urinate frequently, especially during the nights – these are all common symptoms associated with kidney, bladder and prostate cancers. Kidney cancers may also result into the symptoms of fever, weight loss, fatigue and body pain. Prostate cancer can affect the urine flow (patients may face difficulty during the start and end of urination) and men may face erectile dysfunction too. Testicular cancer often shows an expansion / enlargement or swelling of testicle, may experience pain in the scrotum and/or pain in the groin, back or lower abdomen.
Why Athaayu?
Our team of specialists at Athaayu, offer oncology services and treatments through the team of experts along with multi-disciplinary teams – when required – to offer best possible treatment and cancer care service to each patient. We provide special care and treatment diagnosed with
Bladder Cancer
Prostate Cancer
Kidney Cancer
Adrenal Cancer
Testicular Cancer
Penile Cancer
Ureteral and Renal Pelvis Cancer
The treatment may include, surgery, therapy or radiation as per requirement & stage of the cancer and we extend our help and services to customized plan as and when needed during the journey.
Uro Oncologist
A urologic oncologist specializes in treating the cancers associated with the male and female urinary tract and the male reproductive organs. They are knows as specialist surgeons who use non-surgical treatments for the curing urinary tract and other reproduction issues.
Urologists bring their surgical skills for the treatment of the cancers associated with kidneys, bladder, testicles, prostate and urethra. As a part of urology focus on male reproduction system, a urologist may also perform vasectomies (a means of birth control) and also can also perform vasectomy reversals as a means of reproduction again.
Our experienced team of Uro – Oncologists are one among the finest to have a revolutionized the effective treatment of Urological Cancer types.