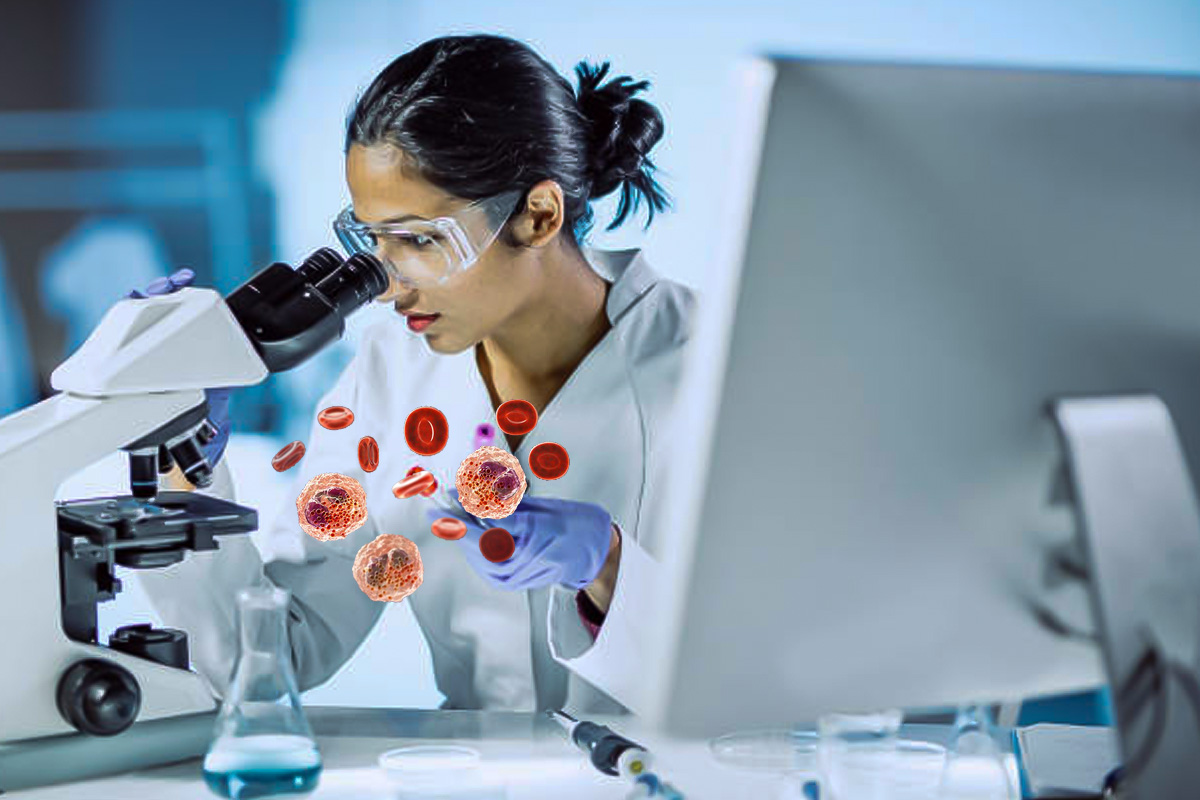 Heamatology
Hematology is a branch of medicine concerned with the study of the cause, prognosis, treatment, and prevention of diseases related to blood disorders. It involves treating diseases that affect the production of blood and its components, such as blood cells, hemoglobin, blood proteins, bone marrow, platelets, blood vessels, spleen, and the mechanism of coagulation. These diseases can include hemophilia, blood clots (thrombus), other bleeding disorders, and blood cancers such as leukemia, multiple myeloma, and lymphoma.
We at Athaayu treat wide range of diseases related to heamatology
Acute Leukaemia: the condition of patient progresses rapidly and are immature blood cells rather than mature cells which are called as
Chronic Leukaemia: This Leukaemia progresses very slow in the body. It takes time to progress and mostly affects people over the age of
Plasma Cell disorders: These cell disorders are a wide spectrum of disorders in which clones of malignant plasma cells over-produce and release into the
Lymphoma – Hodgkin / Non Hodgkin: This is a cancer of the lymphatic system. Cancer begins in the infection-fighting cells and can occur in the lymph nodes, thymus, bone marrow, spleen and other parts of the body.
Myeloproliferative Neoplasms: This refers to cancer caused due to the uncontrollable increase of red or white blood cells or platelets. It is a group of rare blood cancers that leads to various complications like anemia, pancytopenia, thrombosis,
Thalassemia and other haemoglobinopathies: Thalassemia is an inherited blood disorder that causes your body to have less hemoglobin than normal. Haemoglobinopathies are inherited disorders of globin, the protein component of
All types of coagulation and thrombotic disorders: Coagulation refers to the blood's inability to form clots which can lead to bleeding diathesis. Thrombosis refers to the formation of blood clots that obstruct the blood flow of the circulatory
Haemoglobin and platelet disorders: Various platelets disorders both acquires and hereditary can lead to decrease platelets count known as thrombocytopenia whereas, increased platelets counts are known as
What do haematologists do?
Hematologists and hematopathologists are highly trained healthcare providers who specialize in diseases of the blood and blood components. These include blood and bone marrow cells. Some of the tests and procedures that a haematologist may perform are as follows:
Complete blood cell count
Platelet count
Blood enzyme tests
Bone marrow biopsy
Blood transfusions