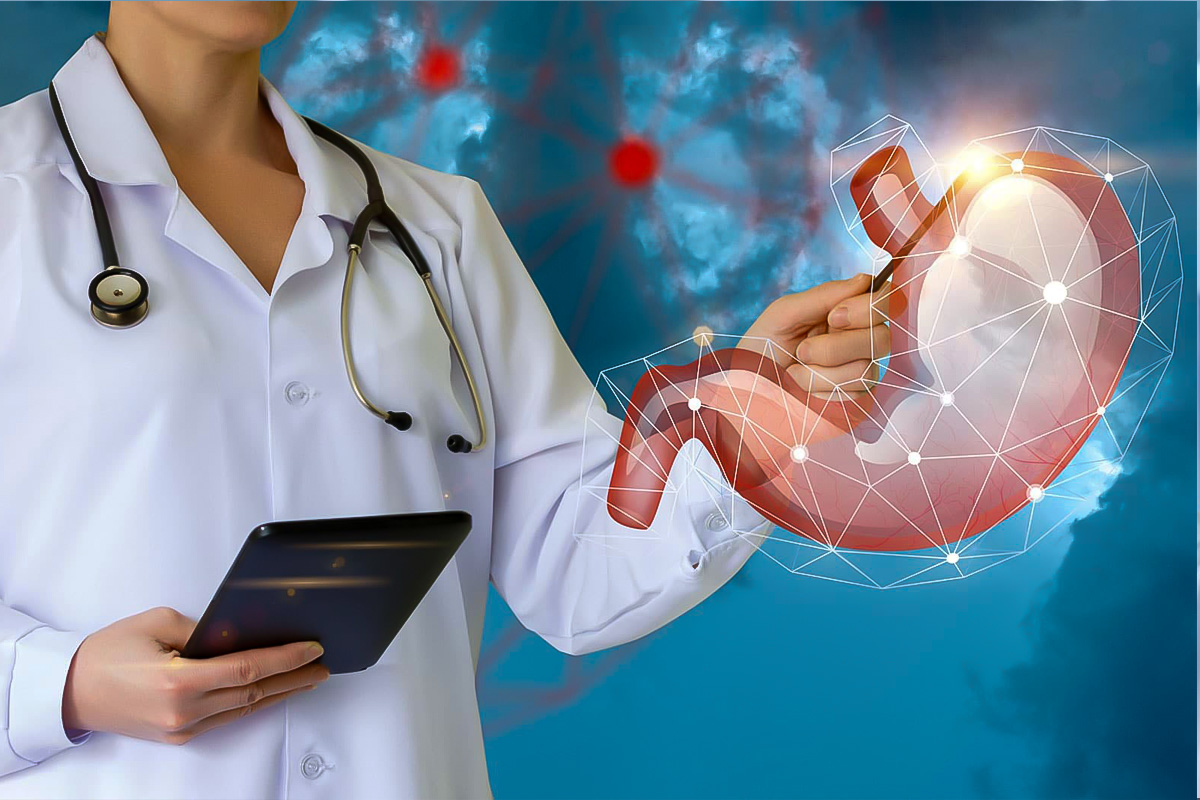 Gastroenterology – Medical
Gastroenterology is the medical branch that focuses on the human digestive system and their disorders. Diseases affecting the gastrointestinal tract, which include the organs from mouth to anus, along the alimentary canal, are the focus of this specialty. Physicians practicing in this field are called Gastroenterologist.
Why choose Athaayu?
Our expert's team at Athaayu, are highly experienced in Gastrointestinal, Pancreato-biliary, Liver and Bowel Diseases. We offer varied services ranging from the management of the advanced gastrointestinal tumours and pancreatic cysts to severe illnesses such as colon polyps, ulcerative colitis, gallstones, H. Pylori infection and gastroesophageal reflux (GERD).
Understanding of the chronic and the increasing number of digestive disorders prevalent in our country, Athaayu is at the forefront in diagnosis and the treatment of gastrointestinal diseases through minimally invasive technology/surgery. Use of this technology makes the procedure affordable while ensuring a speedy recovery. The patient is closely monitored throughout the process, from early detection, diagnosis and treatment to a better quality of life later.
While the gastroenterologists at Athaayu perform a range of surgical and nonsurgical procedures, common ones are listed below
Double balloon enteroscopy to examine the small intestine
Colon cancer or colon polyps identifications through Colonoscopies
Blood loss or bowel pain evaluation by Sigmoidoscopies
Liver biopsies to examination of inflammation and fibrosis
Endoscopic retrograde cholangiopancreatography for the detection of tumours, gallstones / scar tissue in bile duct area
Who is Gastroenterologists and what do they do?
Gastroenterologist is a physician that has dedicated training management of the diseases that caters to gastrointestinal tract and liver. Gastroenterologists perform a number of diagnostic and therapeutic procedures that includes
Colonoscopy

Esophagogastroduodenoscopy (EGD),

Endoscopic retrograde cholangiopancreatography (ERCP),

Liver biopsy
Gastroenterology – Surgical
Surgical Gastroenterology is a branch that deals with the management of diseases related to the gastrointestinal tract of human body that involves the main organs such as
Esophagus

Liver

Stomach

Pancreas

Gall bladder

Biliary tract

Small and large intestine

Rectum & Anus
Currently, it is one of the popular specialties in the industry.
Why Choose Athyaau?
Our Surgical Gastroenterologists provide comprehensive care for patients with Gastrointestinal Problems that need surgical approach. We offer advanced laparoscopic techniques of surgery to patients with gastrointestinal conditions that also includes gastrointestinal cancers. One can get the surgeries done with minimally invasive technique, thereby, ensuring faster recovery and the patient return to normal life in minimum time.
The departments in this segment has dedicated clinics, which is a focused care for patients with specific gastrointestinal conditions where patient require surgery. 
It's not always that gastrointestinal surgery is required, however, it may require in cases such as Appendicitis, Gallbladder diseases, Colon cancer, Gastroesophageal reflux disease, Rectal prolapse, Hiatal hernia and Gastrointestinal cancers. Our team at Athaayu, guides the patient and their family to take appropriate steps pre and post-surgery.
Gastrointestinal – Oncology
One of the leading causes of death and disorders worldwide is various type of Cancers. Amongst all the cancers, gastrointestinal cancer holds a peculiar distribution all over the world. These type of cancers are responsible for more deaths than any other cancers. Additionally, this type of cancer is most commonly seen in men than women.
Gastrointestinal (GI) cancers are the common cancers comprising almost one-quarter of all cancers diagnosed annually. The most commonly encountered GI cancers are esophagogastric, colorectal, pancreatic & hepatocellular carcinoma (HCC). Each tumor type demonstrates a distinct epidemiology, presentation, spectrum of clinical behavior and requires a unique treatment approach.
We provide advanced and comprehensive care for early diagnoses and the treatment of following cancers
Liver cancer

Stomach cancer

Neuroendocrine cancer

Esophageal cancer

Colon cancer

Pancreatic cancer
One can get the surgeries done with minimally invasive technique, thereby, ensuring faster recovery and the patient return to normal life in minimum time. Our expert's team work together to develop a comprehensive treatment plan for each patient.
With an exceptional in-depth knowledge about the medicine and with innovative research & technology, our gastrointestinology experts facilitate comprehensive care and personalized/customized evaluation for each patient.