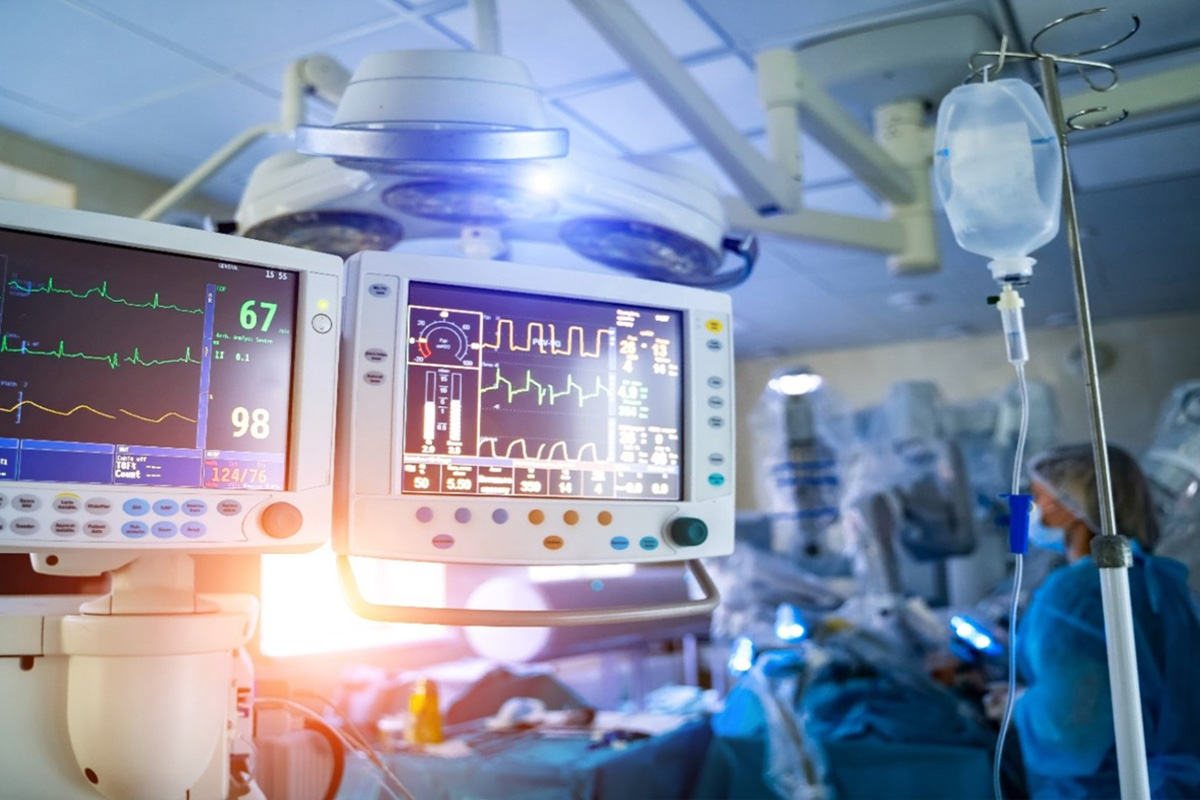 Critical care
Intensive care medicine, also called critical care medicine, is a medical specialty that deals with seriously or critically ill patients who have, are at risk of, or are recovering from conditions that may be life- threatening. It includes providing life support, invasive monitoring techniques, resuscitation, and end-of- life care. Doctors in this specialty are often called intensive care physicians, critical care physicians or intensivists.
Intensive care relies on multidisciplinary teams composed of many different health professionals. Such teams often include doctors, nurses, physical therapists, respiratory therapists, and pharmacists, among others. They usually work together in intensive care units (ICUs) within a hospital.
We at Athaayu, offer 24/7 care to patients in all critical conditions who always need continuous monitoring by a multidisciplinary team. Such situations arise in case of haemodynamic instability (hypertension/ hypotension), airway or respiratory compromise (such as ventilator support), acute renal failure, potentially lethal cardiac arrhythmias, the cumulative effects of multiple organ system failure, or even in the crucial hours after major surgeries when the patient is deemed too unstable to transfer to a less intensively monitored unit.
Types of intensive care units
Intensive care is usually provided in a specialized unit of a hospital called the intensive care unit (ICU) or critical care unit (CCU). Many hospitals also have designated intensive care areas for certain specialities of medicine. The naming is not rigidly standardized, and types of units are dictated by the needs and available resources of each hospital. These include:
coronary intensive care unit (CCU or sometimes CICU) for heart disease
medical intensive care unit (MICU)
surgical intensive care unit (SICU)
pediatric intensive care unit (PICU)
neuroscience critical care unit (NCCU)
overnight intensive-recovery (OIR)
shock/trauma intensive-care unit (STICU)
neonatal intensive care unit (NICU)
ICU in the emergency department (E-ICU)
Emergency Care not always does not begin and end in emergency room (ICU). Emergencies may arise anywhere and everywhere and hence, we at Athaayu, cover from pre-hospital care to the patient's transfer to definitive care is the ICU. We provide 24*7 service and critical care area is managed by highly qualified professionals / consultants with DM & Fellowship in Critical Care services